Even-Odd Sudoku
Even-Odd Sudoku: fill in the grid so that every row, every column, and every 3 x 3 box contains the digits 1 through 9. White cells must contain odd digits, gray cells must contain even digits.
Sometimes not all even or odd digits are marked in the task. Use the check box Not all gray cells are marked for such sudokus.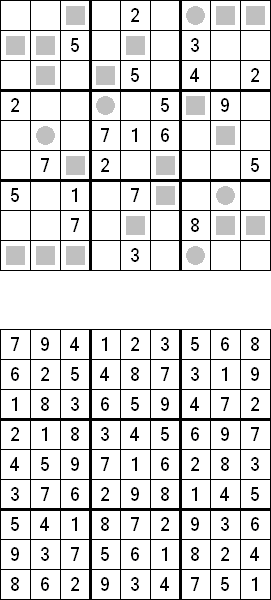 The formats of sudoku files:
EOS - Even-Odd Sudoku (9 x 9);
EOS6 - Even-Odd Sudoku (6 x 6);
EOS8 - Even-Odd Sudoku (8 x 8).