Arukone
Arukone ("Number Link") consists of a rectangular or square grid with numbers in some cells. The goal is to connect each pair of numbers with single continuous lines. The lines must neither cross nor touch each other.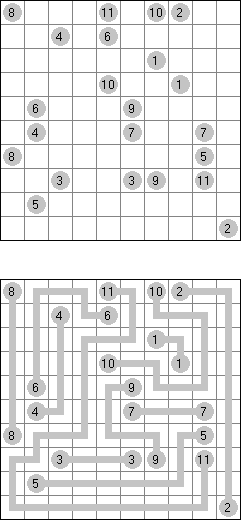 Cross+A can solve puzzles from 3 x 3 to 30 x 30.
---
The additional rules can be used:
Every line must not cover 2 x 2 area.
All cells in the grid must be filled.