Kabingurodo
Kabingurodo ("Curving Road") is a logic puzzle invented by Naoki Inaba (Japan). It consists of a grid, with circles in some cells. The aim is to blacken some cells of a grid according to the following rules:
Cells with circles are always white.
Black cells must not be orthogonally connected.
All the white cells must form an orthogonally continuous area.
Each path from one circle to another circle on white cells must turn at least two times.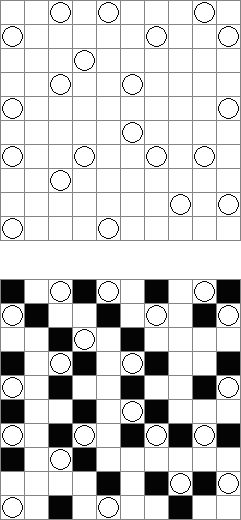 Cross+A can solve puzzles from 3 x 3 to 30 x 30.