Gappy
Gappy ("Gaps") is played on a square grid. The aim is to blacken some cells of a grid according to the following rules:
Each row and each column contains two black cells.
No black cells touch each other, not even diagonally.
Numbers outside the grid show the quantity of white cells between black cells in corresponding row or column.
Cross+A allows to add one more rule: each diagonal must contain two black cells. Use the check box Diagonals to add this condition.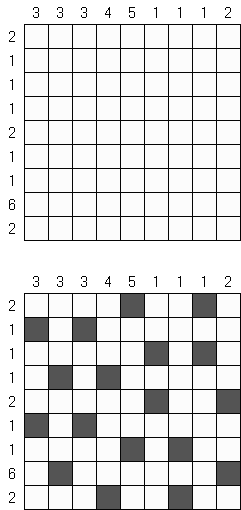 Cross+A can solve puzzles from 9 x 9 to 30 x 30.