Link-a-Pix
Link-a-Pix (also known as "Paint by pairs") consists of a grid, with numbers filling some squares; pairs of numbers must be located correctly and connected with a line filling a total of squares equal to that number. Squares containing '1' represent paths that are 1-square long. Paths may follow any horizontal or vertical direction. Paths are not allowed to cross other paths.
There is only one unique way to link all the squares in a properly-constructed puzzle. When completed, the squares that have lines are filled; the contrast with the blank squares reveals the picture.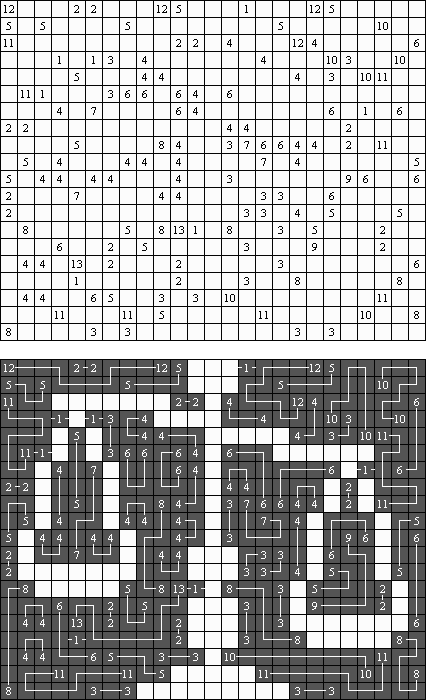 Cross+A can solve puzzles from 3 x 3 to 60 x 60.