Snake
Snake (also known as "Tunnel") is a kind of logic puzzles. It is played on a rectangular or square grid, where two cells are marked. The task is to draw a single line ("snake") between marked cells; this line never touches itself, not even diagonally. Numbers outside the grid show how many cells must be blackened in the corresponding row or column.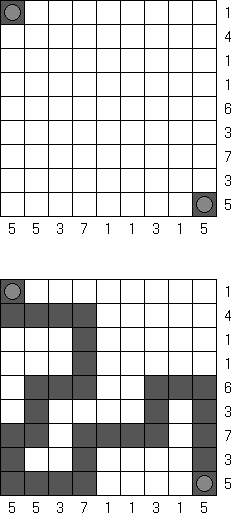 Cross+A can solve puzzles from 4 x 4 to 20 x 20.
---
There are many variations of Snake puzzle. Some of them can be solved by Cross+A.
Multiple Snakes: a grid contains multiple snakes. Head and tail of all snakes are given. Different snakes do not touch each other, even diagonally.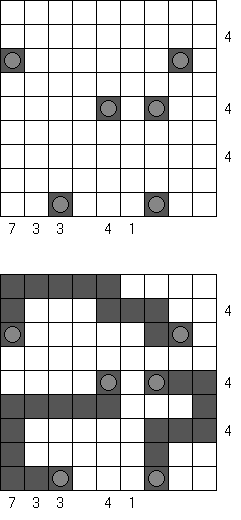 Toroidal Snake: a grid wraps around itself. A snake can go from one edge to another.