Spider Web
Spider Web consists of circles connected by lines. Each circle contains one letter. The aim is to find and mark a key word hidden inside the net of circles.
For puzzle creating, it is recommended to use a key word with all letters different.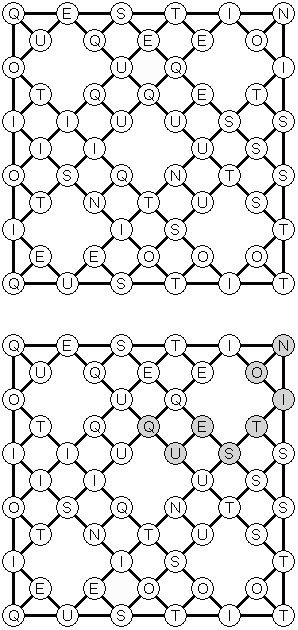 The numbers can be used instead of letters. For example, the sequence of numbers from 1 to 9.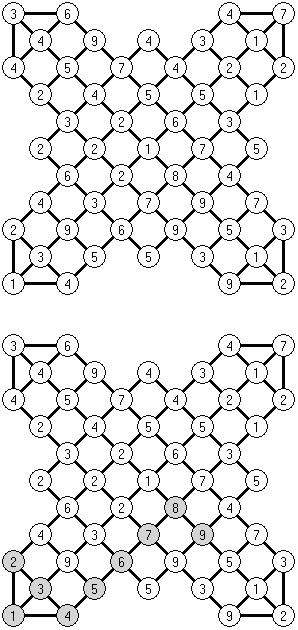 Cross+A can create puzzles from 5 x 5 to 40 x 40.