Sudoku Mine
Sudoku Mine (also known as "Minesweeper (Sudoku)") combines Sudoku puzzle with Minesweeper game. The goal is to place three mines in every row, column and region. The digits in the grid represent the number of mines in the neighbouring cells.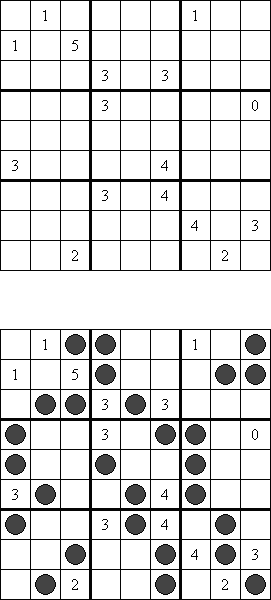 The formats of sudoku files:
SUDM - Sudoku Mine (9 x 9);
SUDM6 - Sudoku Mine (6 x 6).